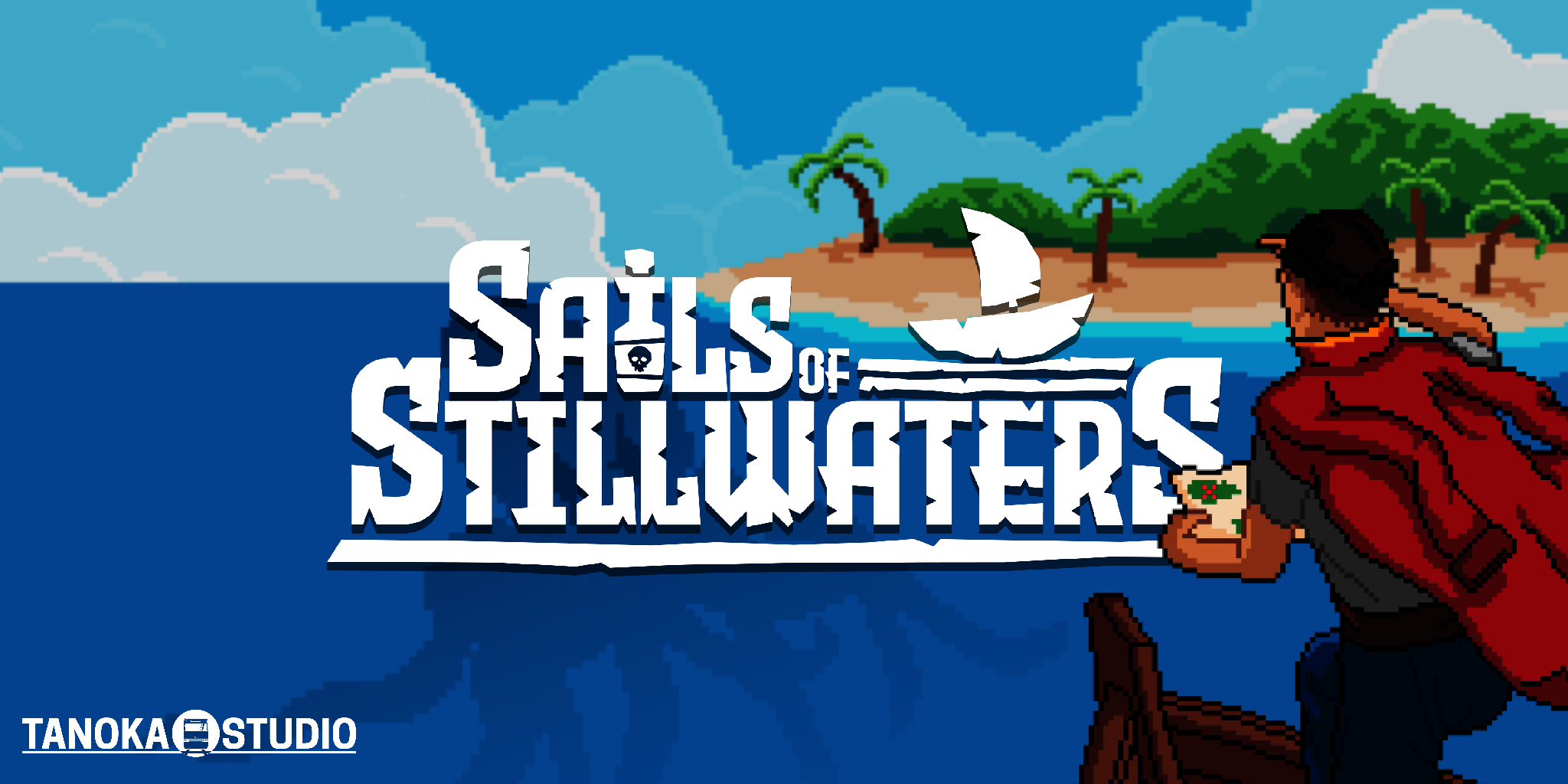 Factsheet
Developer:
Tanoka Studio
Based in Barcelona,
Catalonia
Description
Sails of Stillwaters is a top-down pixel art RPG pirate video game with details of adventure, rogue lite and bullet hell.
In this game you control a mighty pirate, the best of its kind, captain of the greatest ship on the seven seas.
In this world, everything revolves around fishes, even weapons, so the emphasis on fishing is very important.
At the start of the game, after a failed confrontation, you are left stranded alone and without equipment on an unknown town.
After the accident, your ship destroyed the harbor, and you make an agreement with the mayor: you will help gather the materials to repair the harbor.
The story starts there, and from there the story is on the player's hand...
History
This game is the dream of four university students who for a long time had the dream of making a real video game and publish it for the world. With influences that go from "Stardew Valley" to "Enter the gungeon", we aim to create a unique but familiar video game that will pleasure many type of gamers all around the world.
Features
Dynamic combat, balancing fishing and fighting
Boat navigating and exploring
A wide range of unique fishes for use in combat
A dynamic economy based on the fish you sell
A town full of intractable NPC that feels alive
Videos
We have no trailer yet, but you can enjoy a devlog!
About Tanoka Studio
Boilerplate
Find more about us here